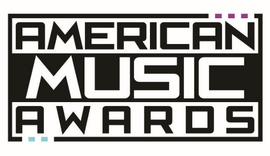 American Music Awards or AMAs is an annual American music awards show, created by Dick Clark in 1973 for ABC when the network's contract to air the Grammy Awards expired. Unlike the Grammys, which are awarded on the basis of votes by members of the Recording Academy, the AMAs are determined by a poll of the public and fans, who can vote through the AMAs website. The AMAs was created by Dick Clark in 1973 to compete with the Grammy Awards after the move of that year's show to Nashville, Tennessee led to CBS picking up the Grammy telecasts after its first two in 1971 and 1972 were broadcast on ABC. Michael Jackson and Donny Osmond co-hosted the first award show with Rodney Allen Rippy and Ricky Segall in 1974. In 2014, American network Telemundo acquired the rights to produce a Spanish-language version of the American Music Awards and launched the Latin American Music Awards in 2015.
2015
Hailee attended and interviewed in AMAs 2015.
2016
Hailee attended and interviewed in AMAs 2016.
Ad blocker interference detected!
Wikia is a free-to-use site that makes money from advertising. We have a modified experience for viewers using ad blockers

Wikia is not accessible if you've made further modifications. Remove the custom ad blocker rule(s) and the page will load as expected.