Bad Blood
is a song by
Taylor Swift
, from her fifth studio album called 1989. The album and remixed version of the song, with the latter featuring American rapper Kendrick Lamar, was released on May 17, 2015, by Republic Records as 1989's fourth single. The album version was written by Swift, Max Martin, and Shellback, with Lamar writing his verses on the remixed version. The lyrics of "Bad Blood" describe the betrayal of a close friend. The album version is the eighth track of 1989.
Videos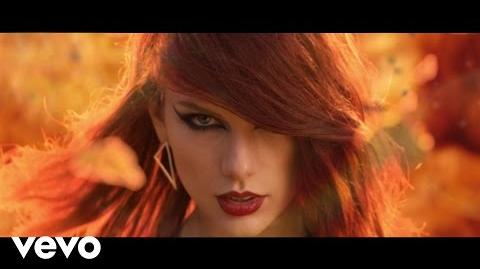 Relation with Hailee Steinfeld
Hailee Steinfeld portrays Trinity in the music video
Ad blocker interference detected!
Wikia is a free-to-use site that makes money from advertising. We have a modified experience for viewers using ad blockers

Wikia is not accessible if you've made further modifications. Remove the custom ad blocker rule(s) and the page will load as expected.