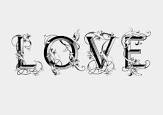 Love is a bi-annual British style magazine founded in 2009 by stylist and fashion journalist Katie Grand, who remains editor-in-chief. Since 2012, Lulu Kennedy has been editor-at-large and Alex Fury has been editor of this Condé Nast publication. Suzanne Weinstock of the Columbia University Graduate School of Journalism described the magazine this way in 2010. Hailee Steinfeld appeared in Love in 2011.

Gallery
Ad blocker interference detected!
Wikia is a free-to-use site that makes money from advertising. We have a modified experience for viewers using ad blockers

Wikia is not accessible if you've made further modifications. Remove the custom ad blocker rule(s) and the page will load as expected.