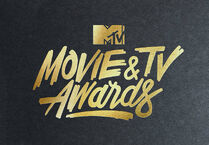 MTV Movie & TV Awards
is a film and television awards show presented annually on MTV. The nominees are decided by producers and executives at MTV. Winners are decided online by the general public. Presently voting is done through MTV's official website through a Movie & TV Awards voting website. The 2017 MTV Movie Awards took place on May 7, 2017 and featured the first time men and women competing jointly in the acting categories. Winners are presented with the "golden popcorn" statue, made by New York firm, Society Awards.
2016
Pitch Perfect 2 was won as Ensemble Cast.
2017
Hailee was nominated as Best Actor in a Movie and Movie of the Year for The Edge of Seventeen. She also played as Belle in the parody of "Beauty and the Beast".