SESAC Pop Awards is been hosted by SESAC on its 20th annual Pop Awards at Cipriani 42nd Street on Monday, April 18, with an event attended by the music industry's top leaders, artists, songwriters and publishers. Jimmy Napes captured the evening's top honors by being named Songwriter of the Year.
Hailee Steinfeld
Hailee Steinfeld performed her single, Love Myslef in an acoustic version on SESAC Pop Awards in 2016.
Videos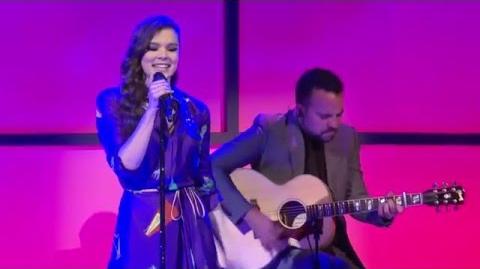 Ad blocker interference detected!
Wikia is a free-to-use site that makes money from advertising. We have a modified experience for viewers using ad blockers

Wikia is not accessible if you've made further modifications. Remove the custom ad blocker rule(s) and the page will load as expected.