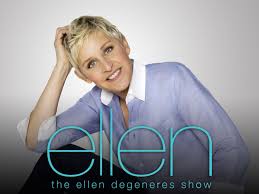 The Ellen Show talk-variety show features comic Ellen DeGeneres in the studio performing an opening monologue and interviewing guests who include celebrities, newsmakers and ordinary people with extraordinary talents.

Hailee Steinfeld
Hailee Steinfeld was interviewed in The Ellen Show by Ellen DeGeneres.

Videos
Ad blocker interference detected!
Wikia is a free-to-use site that makes money from advertising. We have a modified experience for viewers using ad blockers

Wikia is not accessible if you've made further modifications. Remove the custom ad blocker rule(s) and the page will load as expected.