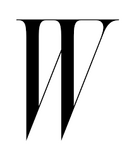 W
is a monthly American fashion magazine published by Condé Nast, who purchased original owner Fairchild Publications in 1999. It was created in 1971 by the publisher of sister magazine Women's Wear Daily, James Brady. The magazine is an oversize format – ten inches wide and thirteen inches tall. Stefano Tonchi is the editor of W; Lucy Kriz is the vice president and publisher. W magazine has a reader base of nearly half a million, 469,000 of which are annual subscribers. 80 percent of the magazine's readers are female and have an average household income of $135,840.
2017
It goes without saying, but she's not your average teenager. So when a film titled "Besties" hit her agent's desk, she backed away. "I remember hearing about this and feeling like oh God, I'm going to be 19, I'm going to be 20 soon. I don't want to backpedal in any way. I don't want to do a teen movie," she says. "When I gave it the time of day and read the script, it changed my life." The film was later titled The Edge of Seventeen, and Steinfeld ultimately earned a Golden Globe nomination for her role in 2016. "It's a movie about what being a teenager really feels like today," she explains. [1]
Photoshoot
References
Ad blocker interference detected!
Wikia is a free-to-use site that makes money from advertising. We have a modified experience for viewers using ad blockers

Wikia is not accessible if you've made further modifications. Remove the custom ad blocker rule(s) and the page will load as expected.